Vanna, can you please reveal who's behind square two and three? Why, look who it is! It's Jacque and Matt from The DIY Village.
Not to be confused or associated with the Village People. Although it would be fun to have all of us dress up like this (or maybe not.):
I first met Matt & Jacque at Haven. These two are the dynamic duo of DIY. (If they'd let me in their duo, we'd make a great trio!) Do you sense a tinge of jealousy? I can tell you that I am a little envious of their tandem blogging and DIY projects. Double the fun, double the productivity, double the…you get the point.
When they aren't DIYing together, Jacque works in the office of a small landscaping company and Matt is a Firefighter for a local fire department. They live in East Tennessee in a home that they bought in 2011
Matt & Jacque both have some fabulous DIY skills. For example, feast your eyes on their woodland stenciled dresser: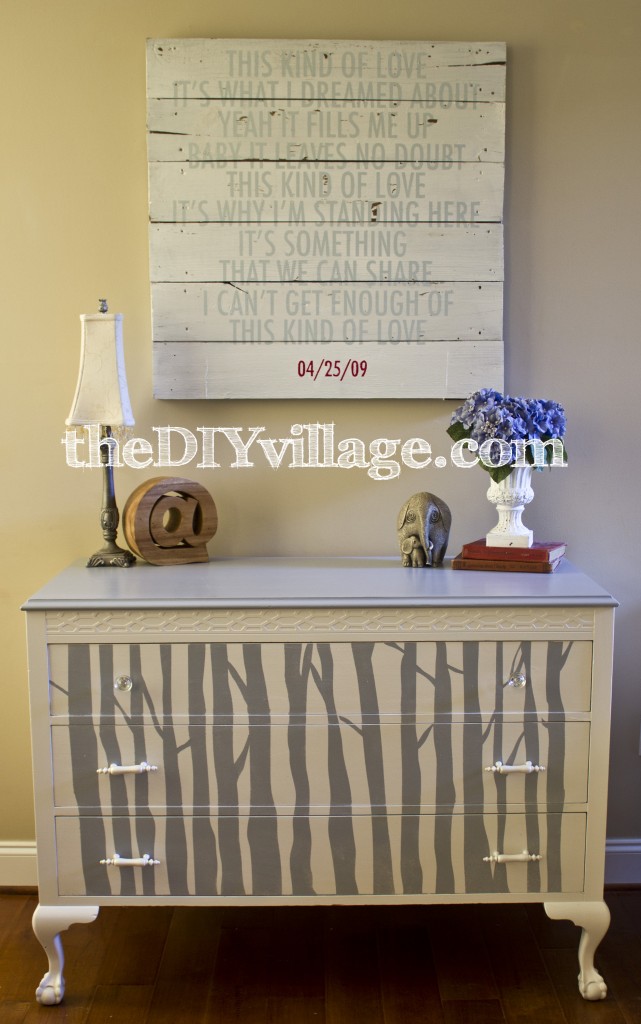 They aren't just about beautiful furniture transformations. Nope, they haul dirt in the yard to complete amazing landscaping projects like their DIY paver walkway:
And you might remember their fabulous tutorial for installing a split travertine backsplash:
But, here's why I really like these two. They are the sweethearts of DIY. For example, when Jacque gets a crazy idea in her head, Matt doesn't question the sanity of her idea. He just jumps in to help.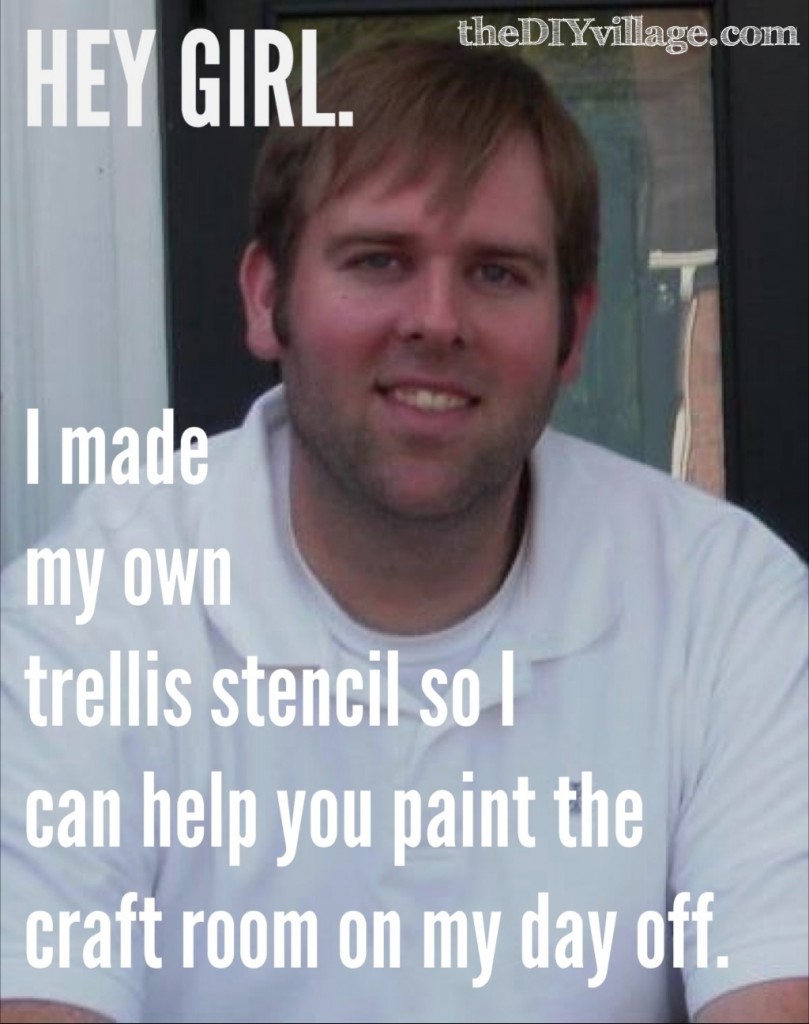 Matt hand cut a stencil and outlined ALL of those shapes for Jacque.
Not to be outdone, Jacque is one amazing wife. She surprised Matt with his own closet makeover, complete with a hanging hat wall!
She's an awesome wife and he's a lucky guy. And now we're lucky to have them both joining us! Please open your arms wide and welcome Matt & Jacque from The DIY Village as our newest Handy Writers!