Oooo, you are going to be so excited! I have a very special lady visiting today, she traveled all the way from the Netherlands to share her Très Frugal DIY gift idea with you.
Please welcome the very sweet and very savvy Marianne!
Hello sweet friends. This is Marianne aka Songbird and I am so happy to be here again. I am thrilled and honored that Brittany asked me to be part of this awesome DIY gift ideas party. Today I want to share a quick and easy homemade gift that will warm the heart of any receiver for sure.
Who doesn't love a nice cup of freshly brewed tea?
And how much better will that tea taste if it is made with a homemade tea bag?
Exactly!
You only need a few supplies, a bit of time and some patience.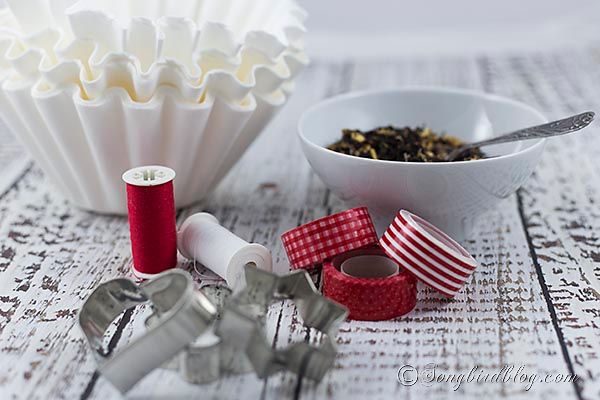 You will need:
♥ loose tea leaves
(make sure there are no 'big' pieces in there or it will be harder to fill the bags)
♥ coffee filters
♥ thread
♥ a template like a cookie cutter
♥ optional: washi tape for the labels
♥ sewing machine [Read more...]