I've often wondered why some women are handy and others haven't embraced their inner handy girl yet. Karah is definitely one super handy gal! She's in the process of completely renovating a bungalow in Key West. We were talking on the phone one day and discovered that we lived very similar childhoods. Suddenly, there were a lot of "Really?! Me too!" exclamations. We thought it would be fun to quiz each other and see how similar we really are. We're calling this our Separated at Childhood Q&A (complete with the obligatory awkward childhood photos)!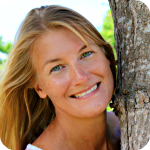 If you haven't met Karah yet, I know you'll be fast friends. Karah blogs at the space between. Both Karah & I love serious DIY. We both grew up in houses that were always at one stage or another of completion, which has probably heightened our ability to deal with all of the house projects we seem to always be tackling. Growing up around sledgehammers, extension ladders and the sound of saws whining first thing in the morning seemed natural to me. To this day, I still love the smell of sawdust first thing in the morning.
But enough about me, let's get to the questions and Karah's answers!
Karah's answers:
Q. Sweet tooth or Salty Snacks?
A. sweet for sure, all day, every day
Q. Coffee or Tea?
A. coffee … black, strong and tall … wait, we're still talking about coffee, right?!?!
Q. What was your first DIY project?
A. I can't say I remember my very first, we were always making stools and desks and tables for around the house. But there was this time my brother and I tried to build a boat out of scraps of plywood. My mom wrote "Aug 82″ on the back so I had just turned 6. Spoiler alert – plywood does not a good boat make.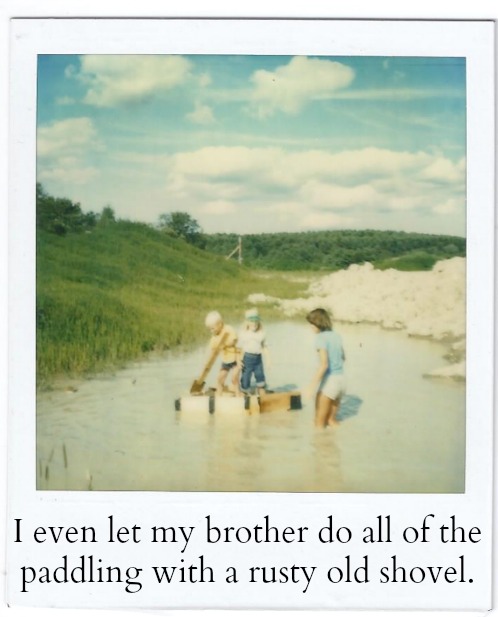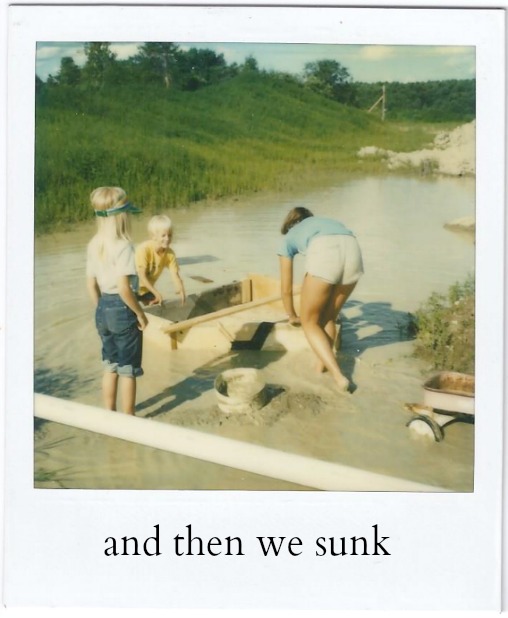 Q. Who encouraged you or where did you get the empowerment to take on your first project?
A. I grew up on a farm, which is a very do it yourself environment from fixing tractors to haying fields. But my dad definitely fostered the house project empowerment by taking me to Bring Your Child to Work days and teaching me how to use a slam hammer when I was in Jr High I think.
Q. Were you a tomboy or a princess as a child?